The Colloidal Invisible Acne Patch helps heal acne and prevent new pimples from forming by continually absorbing acne secretion and accelerating healing.
Made of a thin, transparent hydrocolloid substance, your acne is untouched by cosmetics, light, and outside contaminants, causing it to heal faster.
It's hard for anyone to notice your acne while wearing the Invisible Acne Patch.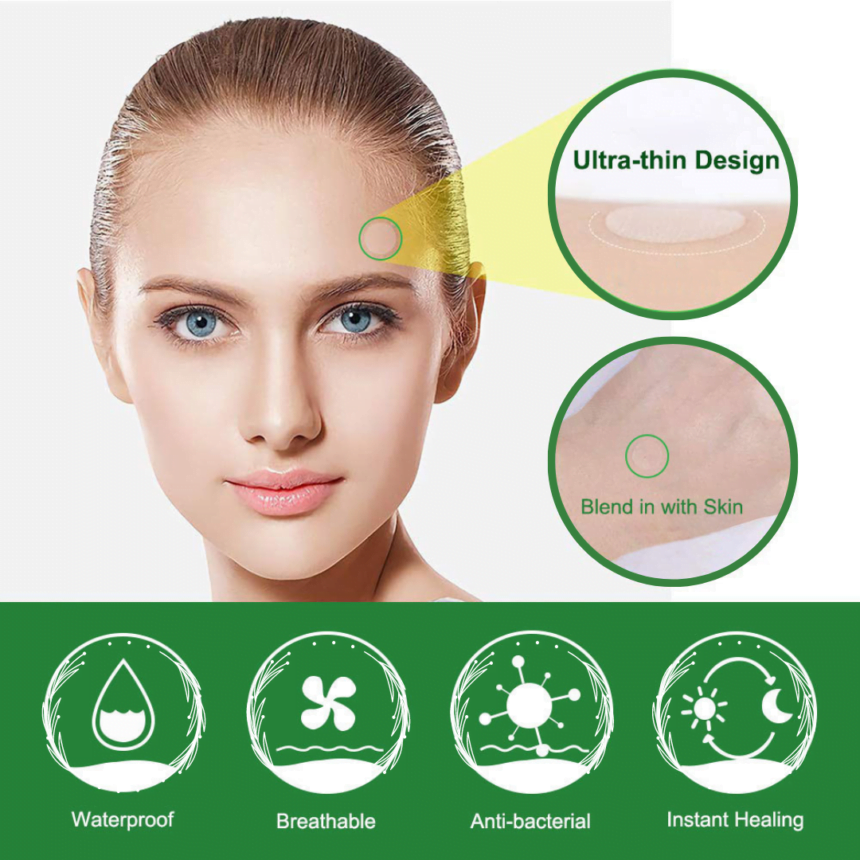 HOW THE ACNE PATCH WORKS: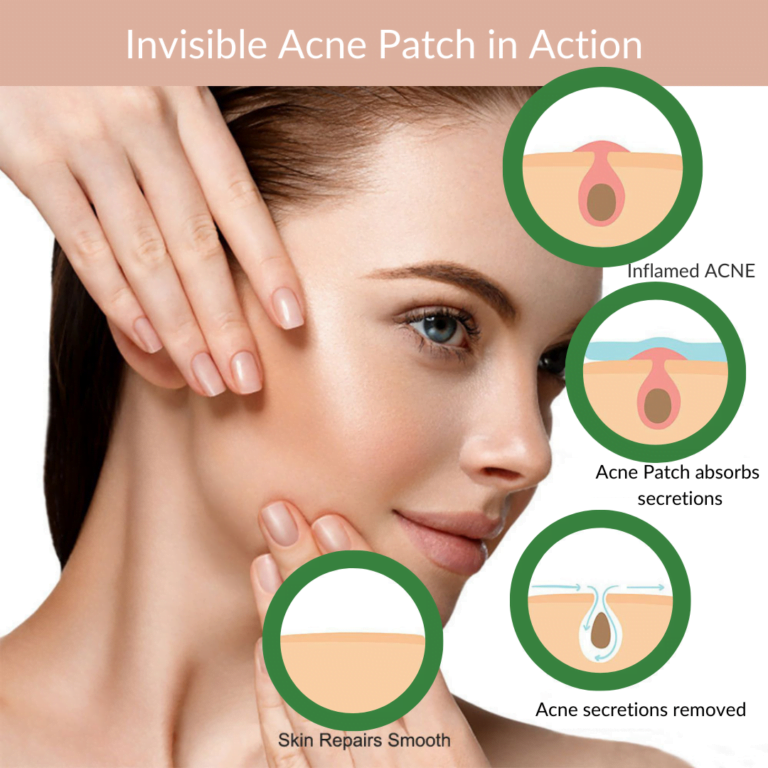 The Acne Patch collects extra fluids, including pus or oil, that are present around a pimple. By doing this, you prevent the microorganisms from the pus, oil, or dirt on your fingertips from getting into your skin. This now creates a more sanitary environment for your pimple, which might reduce the risk of scarring and hasten the recovery time.
Just peel off an acne sticker and place over your pimple and let the MAGIC HAPPEN!
WHAT'S IN THE ACNE PATCH:
The Colloidal Invisible Acne Patch not only prevents you from picking at and aggravating your blemishes, but it also controls your pores and irritated skin. This is all thanks to a strong combination of antibacterial tea tree oil and exfoliating Belgium hydrocolloid.
We know that hydrocolloid has been used for centuries to speed up the healing of wounds, and the Colloidal Invisible Acne Patch is flecked with 0.1mm Belgium hydrocolloid. It offers a moist environment that enables wounds to heal correctly from the inside out. So, you get quicker recovery and minimal scarring.
Also, Calming aloe vera leaf extract lessens the look of redness and calendula oil, helps balance out the skin tone.
Take Your Colloidal Invisible Acne Patch wherever you go!
PACKAGE CONTENTS:
24 Acne patches in 3 different sizes, which successfully discourages picking at your face while absorbing oils and pus.
To enhance your skincare routine with more natural products for your skin issues, visit our complete hand-selected skincare products to pair with the Colloidal Invisible Acne Patch.
Moreover, you can check out PURE GEMME Instagram page for health and wellness tips daily.